07 Jan

The Social Media Crystal Ball

A few of my fellow Twitter followers asked me a few weeks back… So what does your crystal ball tell you about Social media in 2010? Is it going to fade away? Is it going to explode? Will Microsoft or Google by it all up?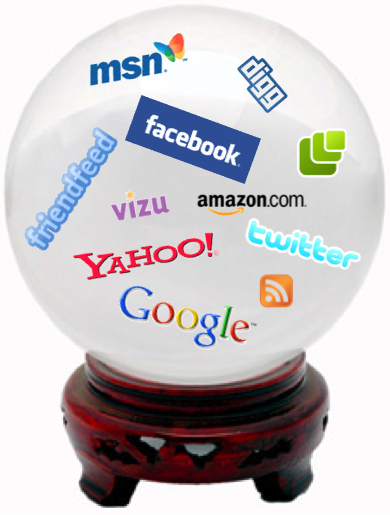 A few things….. come to mind.
1. We're going to start seeing a few of the big boys charging for services. And rightfully so, people will pay with no hesitation. Think about it, would you have an issue paying $30/ year for Facebook? I would not. I'd pay quite a bit more for the exposure and as a business tool.
2.LinkedIn will IPO this year. They have too. The investors know that LinkedIn is the most profitable social media player right now, and they could stand to make back millions on their investments topping the largest professional social networking site as a billion dollar valuation overnight.
3. More businesses will get on board with social media and talk their heads off scaring customers away. Don't get me wrong. I want more businesses on board. But most will get their IT departments to setup the sites and not get the appropriate education on how to manage the people part of social media.
While only a few predictions, more will be coming this year. Stay tuned and catch our new social media conference.