04 Feb

Facebook Marketing in 2011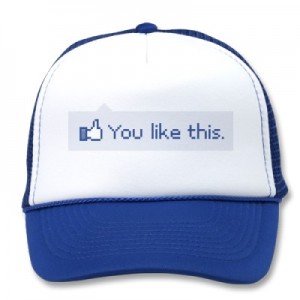 Social media is everywhere these days. No matter what you do, you cannot ignore it anymore, and there is good reason for this rapid progress; Facebook already has an estimated 600 million users, with more members joining in at an incredible rate every day. Facebook marketing is nearing a cult status these days, and there is every reason why you can benefit it from it too.
The first natural question is, what is so important about Facebook marketing? Aren't we better off sticking to the traditional methods? Here are some points to consider in this regard:
•    Facebook has a solid and growing base of active users. In fact, never before in the history of online networking has this kind of growth been witnessed. What it means in simple terms is that Facebook today is the largest platform to gain visibility. That this platform happens to be online doesn't make any difference. A lot of people spend a better part of their day on Facebook, which makes for an excellent opportunity for exposure.
•    Compared to other forms of marketing, Facebook is virtually free! Consider that a typical advertisement campaign can cost a bomb if done through the traditional means—which is also the reason why so many companies remain unnoticed, whereas the same amount of money put into Facebook marketing can work wonders provided you manage to hire the right people for the job.
•    Facebook is innovative too. There are many ways to present yourself to the Facebook audience, which allows for a lot of ways to appear unique. This helps you create a separate identity for yourself and your business.
Now, how does one go about marketing on Facebook?
The steps are simple and are as follows:
•    Firstly, you need to decide on a budget. Accordingly, you need to divide the budget into plain vanilla marketing, marketing through advertisements, or the formation of communities.
•    The next step is to create a plan or strategy. You should be able to outline what you are going to do in advance and how you are going to achieve it. At the same time, the plan should be flexible enough to allow for changes. For instance, you should plan out whether you will start with creating awareness about the field of your occupation first, and then slowly slide into the marketing mode.
•    Next, it is time to generate enough interest. There are a variety of ways to do this, with the most common being building communities that generate conversations for your business. This will not only bring your business into the public eye, but will also ensure that your brand gets built automatically. Over a span of time, the same community can be used to propel other allied services and products.
Facebook marketing is very useful, and that is why it is also very popular in today's day and age. At eRocketFuel, we believe in harnessing the power of social media for your growth. Get in touch with us right now to learn how we can help you.